Arista Partners with MetLife to Provide Custom Employee Benefits Solutions
October 3, 2021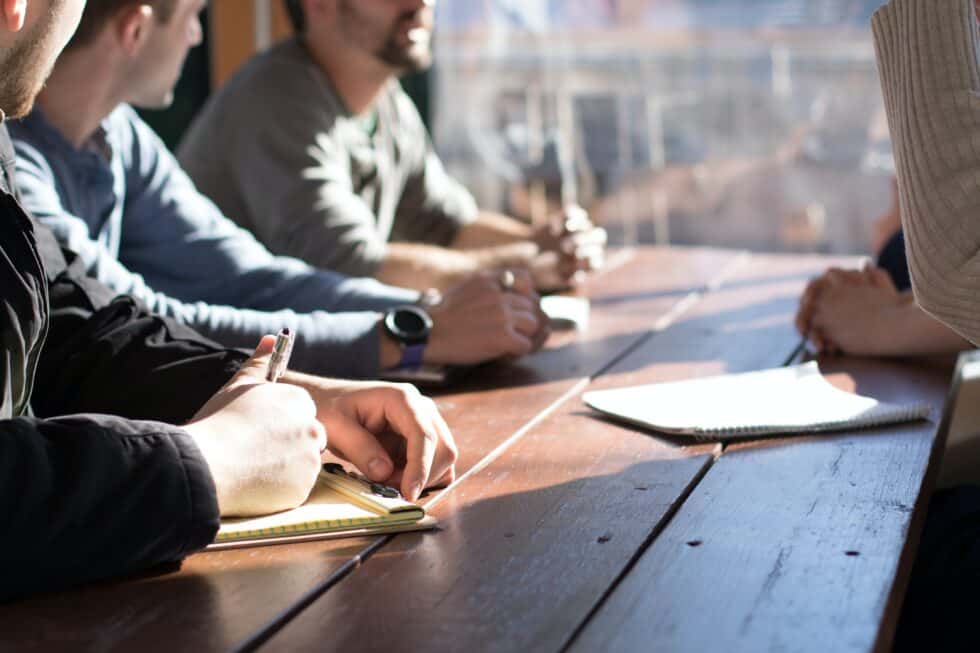 Benefits are one of the most significant ways you can attract and retain top talent, so it's important to have a solution that meets your needs exactly.

For over fifteen years, Arista has been providing our clients with custom employee benefits solutions that increase retention, accelerate recruitment, and reduce costs. Now, through our exclusive partnership with MetLife, we are able to create benefits packages that improve the quality of your existing plans, guarantee savings, and more.

Here, we'll explore how Arista's fully customizable employee benefits solutions give you the flexibility to tailor offerings to meet your company's unique culture and goals, while also helping you increase productivity, morale, and retention.

About Arista
Arista was founded on a principle of delivering better employee benefits at a great value, all backed by authentic, devoted customer service that your employees can depend on. In fact, we believe in our servant's-heart approach so much that it's the backbone of our core values.

We also know there is no one-size-fits-all benefit program, which is why we offer customized options that allow you to choose the level of service that best meets your employees' needs and helps lead them to financial security. Arista will be sure you have access to quality plan offerings while helping you control your benefit costs.

Our insurance brokers will assess your business and its employees to determine what options are best suited to you, helping you to craft your employee benefits strategy so that it can take full advantage of your business's specific circumstances. Let us work with you to tailor the perfect package to meet your needs.

Arista + MetLife: Offering Your Company More
Arista has joined forces with MetLife to provide clients with a comprehensive range of employee benefits plans and solutions. As one of America's leading providers of health, life, dental, disability and retirement services, MetLife understands that too often, brokers treat nonmedical benefits as an afterthought. That's why our partnership focuses on offering you not only health benefits, but nonmedical benefits, as well.

Through our exclusive partnership, you gain vital access to:
Guaranteed cost savings
No-cost technology solutions
Simplified plan administration
Improved quality of existing plans
And our team of experts will make sure your plans come together quickly and seamlessly; there is no such thing as an insignificant detail when it comes to offering unique benefit packages for your employees. No matter how many employees you're looking to cover, we can help you design a tailored benefits package that meets their unique needs and protects them in all aspects of their lives.

Core Benefits
Today's employer benefits are quickly becoming tomorrow's recruitment platform. This is precisely why more and more employers are recognizing they need to go above and beyond when it comes to recruiting new talent via excellent benefits packages.

Arista, partnered with MetLife, allows you to curate your own unique offering through employer-sponsored core benefits that help attract new talent while improving employee happiness.
Core Benefits (Employer-Sponsored)

Basic Life, STD, LTD, and Vision

Guaranteed 5% savings on your renewal rates
Pricing guaranteed for 3 years

Dental*

Guaranteed 10% savings on your renewal rates
6% rate cap on first-year renewal
6% rate cap on second-year renewal

Voluntary Life, Short-Term and Long-Term Disability

Matches your current rates
Pricing guaranteed for 3 years
Minimum participation: 2 employees (5 employees for STD and LTD)
Life/AD&D no-health questions

$100,000 (10–49 eligible ee's)
$150,000 (50–100 eligible ee's)
*Annual max rollover and unlimited annual maximums not available.

Contact Us
At Arista, our dedicated brokers and service representatives are on call to help your business find custom employee benefits solutions that solve any challenge. Contact us to learn more about what we can do for you.